Lavender and Clary Sage - Fragrance Flower Diffuser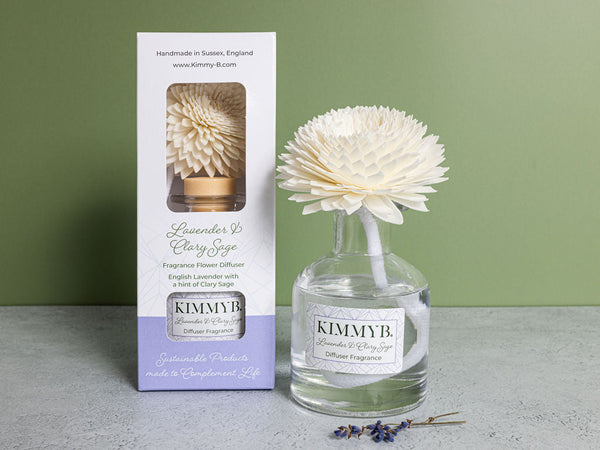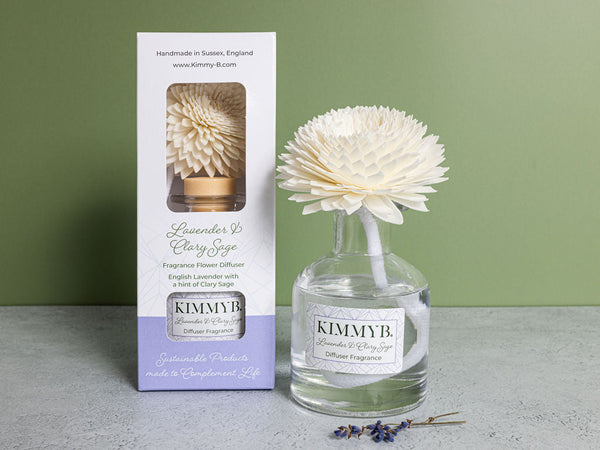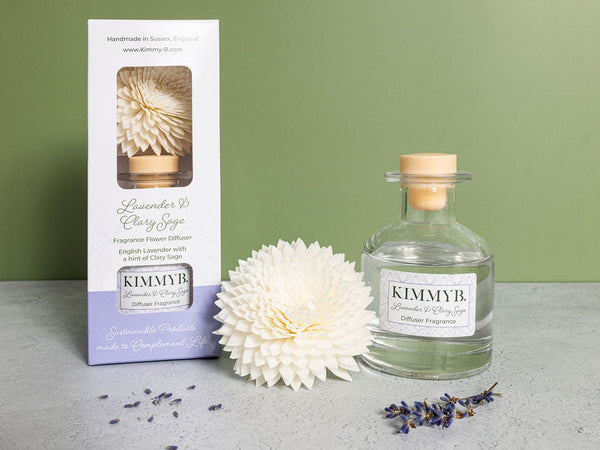 Our Fragrance Flower Diffuser's are the perfect way to beautify your living space! Lavender and Clary Sage: Welcome English lavender with a hint of clary sage; the perfect combination to help you unwind.
Product Specification:
* 100ml Diffuser Oil with a 
Natural Sola wood and cotton flower 
* Fragrance will last for
 4 to 6 months (keep away from radiator and direct sunlight)
* Reaches a 
4 metre radius after 2 weeks of diffusing
* 
Replacement oil and flower can be purchased separately online
* 
Always place on a coaster to protect your work surface - and keep out of reach of children and animals. 
Full directions including safety information can be found on the base. 
F
ull ingredients listed on diffuser bottle
* Contains an 
eco-friendly Augeo mineral base which provides a superior foundation for our carefully selected fragrances
* 
Refer to our FAQ's section for more information
* 
Returns and shipping policy available at
site footer
* Feel free to contact us with any questions: contact@kimmy-b.com
---